Welcome to
Katwijk
aan Zee
Beach chalets in Katwijk
Katwijk's beach chalets have an uninterrupted view of the sea. Since the bungalows are right on the beach, you will enjoy a fabulous holiday experience. You will have the kind of beach holiday during which your children will only have to open the door to be able to play on the beach, and you can go for a walk in the surf right after breakfast.
Katwijk aan Zee
Katwijk aan Zee is a distinctive family-oriented seaside resort with an illustrious past. It's a place where there is plenty to do for the entire family, as well as a good place to enjoy some culture. Katwijk used to be home to many artists, and their works can be found in all sorts of museums, such as the Katwijks Museum. Frequent buses and well-connected roads will take you to the seaside town of Noordwijk and the picturesque cities of Leiden and The Hague in no time at all. You will have all the advantages of being close to the most urbanised part of the country, while enjoying the relaxed lifestyle of a seaside resort.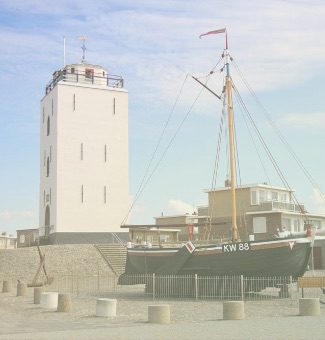 Katwijk's Lighthouse
Katwijk's lighthouse is the second-oldest lighthouse in the Netherlands. It was constructed in 1604. It is no longer used as a lighthouse, but it is open to the public. It's a fun tower to climb! The lighthouse can be found right next to the exit to our seaside resort.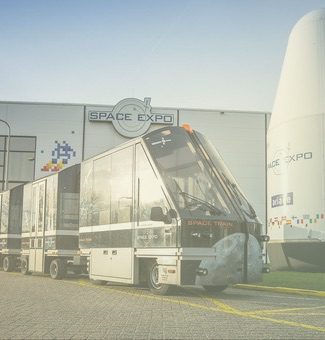 Noordwijk Space Expo
Space Expo is a permanent exhibition on all things spaceflight. It is also the official visitor centre of ESA-ESTEC, the European Space Research and Technology Centre. Pretend you're an astronaut and travel past stars and planets! Holders of Museum cards can enter Space Expo free of charge.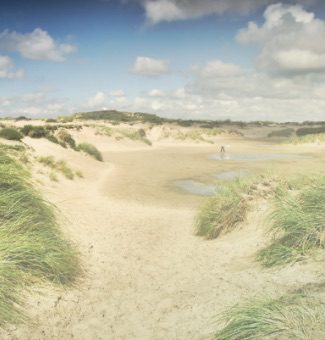 The dunes surrounding Katwijk
Katwijk is situated in the heart of the Hollandse Duinen ('Dutch dunes') national park, a unique, distinctly Dutch landscape that has been around for over 5,000 years. The national park extends from Hoek van Holland to the tulip fields near Hillegom and spans more than 60 square kilometres of valuable nature, beaches that go on for miles, wonderful villages, world-famous tulip fields, fancy estates and museums that are both fun and educational.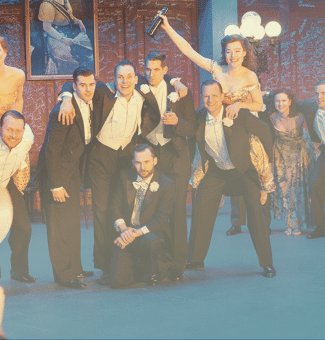 Soldier of Orange
Erik Hazelhoff Roelfzema, nicknamed 'Soldier of Orange' and immortalised in the film of the same name, embarked on his historic passage to England from a Katwijk beach. In fact: the cabin at which you are staying was built at the exact same spot where the students who were trying to flee to England fooled the occupying German army by building a tunnel! This true story, which is well known in the Netherlands, is told in an acclaimed musical that is performed on the edge of our village.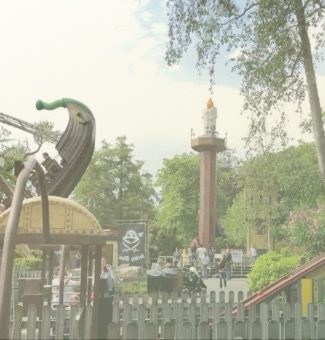 Duinrell. The most entertaining amusement park in the province
Duinrell is a fun amusement park featuring a campsite, bungalows and a cool swimming pool with a tropical vibe, actual waves and many water slides. This child-friendly amusement park can be easily reached by public transport, private car or even by bike.
The nicest beach pavilions in Katwijk
Our seaside resort boasts the nicest beach pavilions in Katwijk. For instance, you can visit the Zilt ('salty') beach pavilion, which is open year-round, for delicious traditional meals and classics with a modern twist, or alternatively, you can go to the child-friendly Zand ('sand'), where you can enjoy all sorts of beach, soul and street food. If you feel like spending all afternoon sipping G&Ts or having a few drinks before going to bed, Zand and Zilt are at your disposal every day to help you relax even more during your holiday.