Welkom in
Katwijk
aan Zee
Strandhuisjes in Katwijk
De vakantiehuisjes in Katwijk hebben onbeperkt zeezicht. Doordat de vakantiebungalows op het strand staan beleef je een fantastische ervaring. Een strandvakantie waarin kinderen één deur verwijderd zijn van spelen op het strand of direct na je ontbijt een strandwandeling langs de vloedlijn van de zee maken.
Katwijk aan Zee
Katwijk aan Zee is een karakteristiek familiebadplaats met een rijk verleden. Leuke uitjes voor het gezin maar ook een geslaagde plaats om cultuur te snuiven. Katwijk was vroeger een kunstenaarskolonie en dat vind je terug in allerlei musea zoals het Katwijks Museum. Met uitstekende busverbindingen en goede bereikbaarheid zit je zo in Noordwijk, Leiden en Den Haag. De voordelen van de steden in de randstad maar het relaxte van een vakantie badplaats.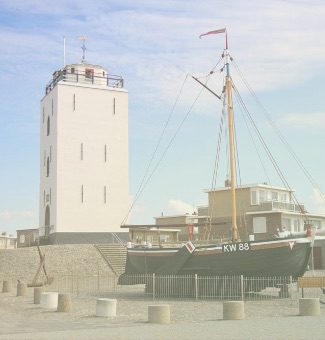 De Katwijkse Vuurtoren
De Katwijkse vuurtoren is de op één na oudste vuurtoren van Nederland. Hij staat al sinds 1604. Hij is inmiddels niet meer in gebruik, maar nog wel open als attractie. Leuk om te beklimmen! Hij staat bovenaan de afrit van ons strandresort.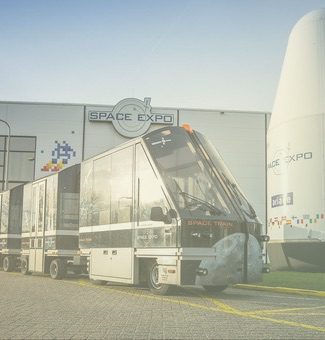 Noordwijk Space Expo
Space Expo is een permanente ruimtevaarttentoonstelling. Tevens is Space Expo het officiële bezoekerscentrum van ESA-Estec. Waan jezelf André Kuipers en reis langs sterren en planeten! Je kunt space expo bezoeken met de museumjaarkaart.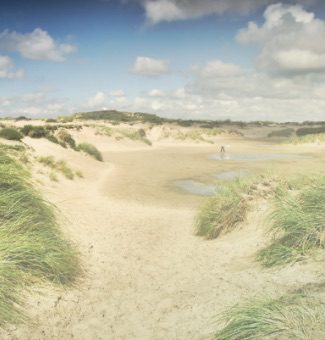 De duinen rondom Katwijk
Katwijk ligt midden in Nationaal park de Hollandse duinen, het unieke, oer-Hollandse landschap wat al ruim 5000 jaar bestaat. De Hollandse duinen loopt van Hoek van Holland tot aan de bloemenvelden van Hillegom en omvat meer dan 60 km2 aan waardevolle natuur, kilometers strand, prachtige dorpen, wereldberoemde bollenvelden, statige landgoederen en leuke en leerzame musea.
Soldaat van Oranje
Erik Hazelhoff Roelfzema, de soldaat van Oranje, heeft zijn historische overtocht naar Engeland via het Katwijkse strand gemaakt. Nog sterker: Het huisje waar je in overnacht staat op de exacte plek waar de Engelandvaarders via een tunnel de Duitse bezetter te slim af konden zijn. Dit bekende verhaal wordt vertolkt in een landelijk bekende musical aan de rand van ons dorp.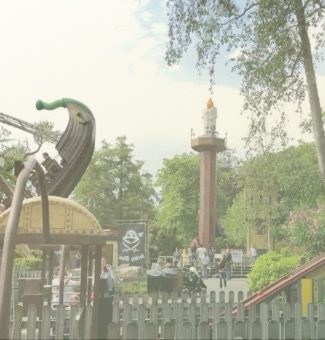 Duinrell. Het leukste pretpark in Zuid Holland
Duinrell is een leuk pretpark met camping, bungalows en een tropisch zwemparadijs. Dit kindvriendelijke pretpark is zowel met OV, als met de auto en zelfs met de fiets goed te bereiken.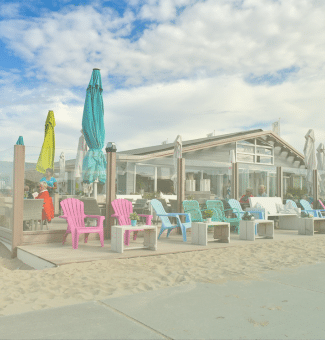 De leukste strandpaviljoens in Katwijk
In ons strandresort vind je de leukste strandpaviljoens van Katwijk. Zo kun je terecht bij strandpaviljoen Zilt, jaarrond geopend voor heerlijke traditonele en klassieke gerechten met een moderne twist, of naar het kindvriendelijke Zand waar je kunt genieten van beach- soul en streetfood. Lekker loungen met een gin-tonic of nog even borrelen voordat je naar bed gaat? Bij Zand en Zilt kun je iedere dag van de week terecht om je vakantie nóg relaxter te maken.