Sleep in a
beach chalet on
the Katwijk beach Beach chalets in Katwijk
Katwijk's beach chalets have an uninterrupted view of the sea. Since the bungalows are right on the beach, you will enjoy a fabulous holiday experience. You will have the kind of beach holiday during which your children will only have to open the door to be able to play on the beach, and you can go for a walk in the surf right after breakfast.
Katwijk aan Zee
Katwijk aan Zee is a distinctive family-oriented seaside resort with an illustrious past. It's a place where there is plenty to do for the entire family, as well as a good place to enjoy some culture. Katwijk used to be home to many artists, and their works can be found in all sorts of museums, such as the Katwijks Museum. Frequent buses and well-connected roads will take you to the seaside town of Noordwijk and the picturesque cities of Leiden and The Hague in no time at all. You will have all the advantages of being close to the most urbanised part of the country, while enjoying the relaxed lifestyle of a seaside resort.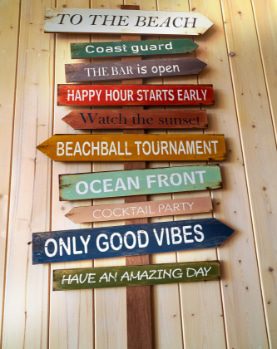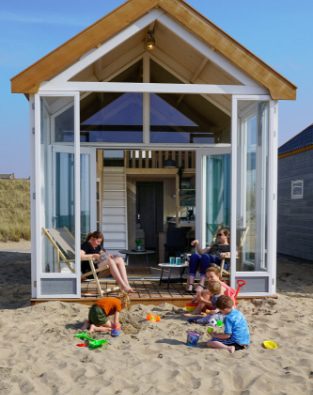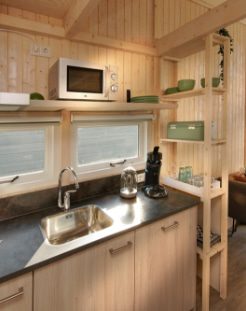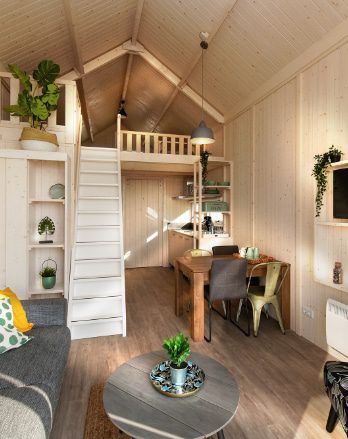 Sleep on the beach
Enjoy the sun, the sea and the sand.
For the best beach holidays in the Netherlands, look no further than Katwijk's largest seaside resort. Our beach chalets offer you everything you could possibly want from a cabin on the beach. Enjoy a drink or two on your veranda, with great views of the boundless North Sea and the hustle and bustle of the beach, while your children are enjoying some playtime on the nearby sandy beach. A unique holiday set against a backdrop of beach, sand, sun, sea and dunes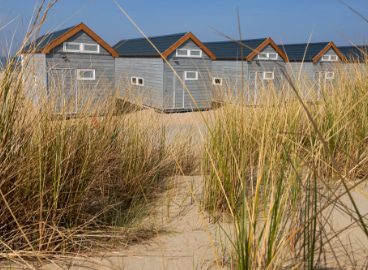 Our beach chalets are within walking distance of the largest town on the Dutch coast, and within a stone's throw of the Katwijk Lighthouse, which is worth visiting and climbing in its own right. Even on rainy days, you're guaranteed to have a good time: thanks to our excellent public transport system, a bus calls at our resort every five minutes, meaning you'll be in Leiden, The Hague or Noordwijk in no time at all. We guarantee that it will take you less than half an hour to get from your beach bungalow to great indoor activities such as cinemas, several museums, indoor playgrounds and the wonderful Naturalis Biodiversity Center. Whether you're after a romantic beachside get-away for yourself and your partner or a family holiday at the Dutch seaside, you are sure to have a great time, thanks to the unique location and all the facilities offered by the village of Katwijk. And what could be more fun than visiting your children or grandchildren while they are enjoying a Dutch beach holiday? Grandparents can book a guesthouse, bed & breakfast or hotel either on or near Katwijk's promenade, within walking distance of our beach resort. It's a nice thing to plan, and even better served as a surprise!